The ATG Difference
Attorney's Title Group is a full-service real estate settlement services provider offering statewide coverage along with mobile closings. Attorney's Title Group was formed in 2013 by the attorneys of Wilson & Associates, P.L.L.C. The Attorney's Title Group difference is that highly educated, trained, experienced attorneys shepherd your transaction to successful completion.
We understand that this is a process that only occurs for an individual a limited number of times in their lives. With this appreciation, our team at Attorney's Title Group uses our extensive knowledge and experience to guide our customers through the settlement process.
Our customers are our top priority. We work to build relationships with every client, agent, and lender so that we can treat your transaction with the high level of service you deserve. While this may only be a one-time process for most of our customers, we genuinely care about you and the success of your real estate transaction.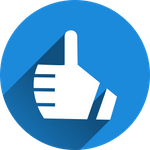 Our "White-Glove" Service
Each and every closing gets treated with the same personalized, concierge-style "white-glove" service. No matter how large or small, whether residential or commercial, first-time buyer or long-time investor, buying real estate is a significant event. The ATG team recognizes that every transaction is important, and we ensure that you receive the level of service that you deserve. This includes:
Your name(s) on our welcome sign out front
Scrolling TV video to highlight your sale or purchase during closing
All closing documents are reduced to letter-size for easy storage
All closing documents are also provided on a USB drive for convenience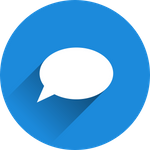 Communication is Key
Communication is one of the biggest focuses of Attorney's Title Group. We keep our clients, real estate agents, and lenders up-to-date with each and every milestone that is completed so that all parties always know the status of the file. We make regular contact with all parties involved. In addition, we have a program called CloseSimple, an innovative communication tool to help buyers, sellers, real estate agents, and lenders understand what is going on in the closing process through real-time emails, text message updates, and their "Pizza Tracker for Title." You will never need to wonder about what stage of the process your file is in or what step will happen next.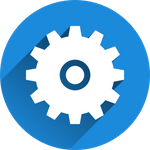 Operations
At Attorney's Title Group, all files are processed in a highly efficient manner with a high level of compliance. All files are set up to stay on track and get things done early to make sure we close without any surprises. Our task management system is not dependent on one person, and we have teams to service our clients - you can communicate with any of our team members about the status of your file. In addition, we've implemented reliable technology to improve processes, shorten turnaround times, and process transactions efficiently and flawlessly.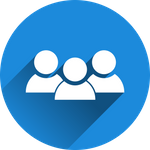 Team
Our team is friendly, patient, and quick to respond. We are passionate about what we do and we have diverse backgrounds, unique skills, and specialty expertise. Because Attorney's Title Group has attorneys in house, we can easily review documents, prepare any necessary documentation to correct heirship and title issues, and can file suit to fix land disputes. Our attorneys are able to quickly give recommendations on title and closing matters.
Attorney's Title Group is Proud to be a Woman-Owned Business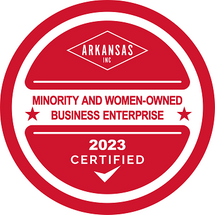 Certified AEDC Woman-Owned Business
Attorney's Title Group is certified as a woman-owned business by the Arkansas Economic Development Commission Division of Minority and Women-Owned Business Enterprise.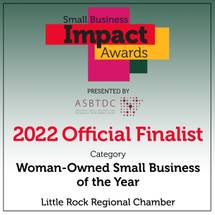 ATG was proud to be a finalist in the Woman-Owned Small Business of the Year category of the 2022 Little Rock Regional Chamber's Small Business Impact Awards. Click here to watch the video!
Attorney's Title Group is a registered vendor within the state of Arkansas' online procurement system, ARBuy, as well as the county/city procurement portal, AR Bid. We are also an active entity registered in SAM.gov. If you'd like more information, such as our vendor ID number, please reach out to us through our website or via email: atg@youratg.com.