Residential & Commercial Closings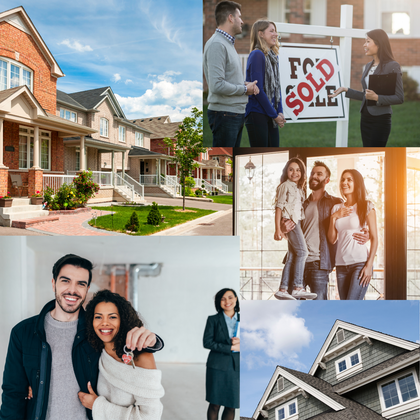 Residential closings
Buying and selling real estate is a significant event. Whether you're a first-time home buyer or seller, or a seasoned real estate investor who has closed countless times, we know that the homebuying and closing process can sometimes feel overwhelming.
We invite you to close with Attorney's Title Group and experience what we call the "ATG Difference." This means that we provide you with high-touch, personalized service because we know and understand the importance of buying, selling, or refinancing a home. Our goal is to always provide a level of service that makes our customers feel comfortable and calm regardless of the size or scope of your transaction.
When it comes to closing on your home, there are a lot of steps involved, and it's crucial to ensure each step is done correctly. A successful transaction requires coordination and consideration of all of the players involved, including buyers, sellers, real estate agents, and lenders. The Attorney's Title Group team meticulously monitors every detail and works tirelessly to provide an extraordinary closing experience. We keep all parties involved updated with regular communication so that there is no need to worry about the status of your closing. Our friendly, knowledgeable, experienced real estate professionals work to ensure a smooth, flawless closing.
Buying or selling a home is an important milestone. It should be exciting, not stressful. This is why we're passionate about providing a top-notch experience for each and every closing. Let Attorney's Title Group handle your closing and learn what the Attorney's Title Group difference is all about.
If you have questions about the title or closing process, give us a call or send us a message. You can also find additional resources on our blog or in the FAQ section of our website.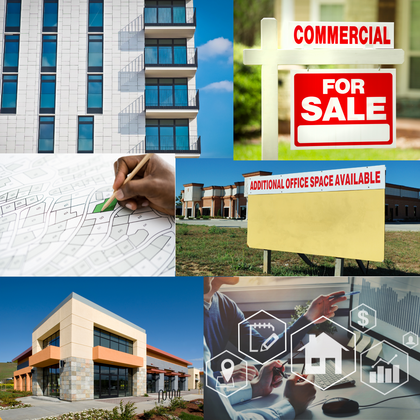 Commercial closings
Commercial real estate transactions can be complex. There are often many hurdles that need to be jumped and loops that have to be closed in order for everything to go smoothly. Commercial real estate is a fast-paced environment. We know that doing commercial real estate deals requires multitasking and balancing a lot of things at once. Because commercial transactions can be so demanding, it's key to work with highly-trusted professionals.
Attorney's Title Group recognizes the importance of closing commercial real estate transactions timely and accurately. Our team has a robust legal background in title, and our in-house attorneys can help you navigate your commercial transaction with ease. Because we are a law firm, intricate title issues can be resolved quickly and efficiently by our team of real estate professionals. We have many years of experience handling a variety of real estate transactions. This experience allows us to assist with critical decisions, advise on important issues, and provide time-saving, informative guidance.
Because commercial real estate is so fast-paced and demanding, we know that swift, reliable communication is important. Communication is a key part of the "ATG Difference." Our team is easy to reach and quick to respond. We also use innovative technology that helps us to provide regular updates to all parties involved in the transaction.
When you close with Attorney's Title Group, you can trust that you're avoiding mistakes or issues that may delay the closing. Our team works to fix real estate defects, ensure all liens and judgments are removed, and we handle other potential issues that arise that may jeopardize your transaction. You can rely on the ATG team to ensure your commercial real estate investment is protected.
While you're busy with data, analytics, negotiations, and searching for the next best commercial opportunity, you can leave the closing to Attorney's Title Group.