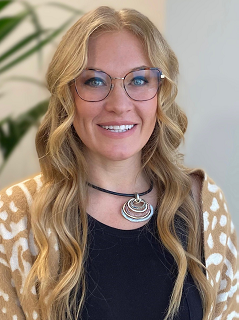 Erica Joyner
Director of Employee Services
Erica Joyner became a member of the Wilson Law Group family in 2006 and joined the Employee Services Department in 2012. She is responsible for the overall management and development of the Employee Services department working closely with the Executive Committee to execute a strategy to create a rewarding cultural environment at Wilson & ATG. Notoriously known as the "Lover of People and Tacos," Erica is passionate about developing competitive compensation and incentive programs, implementing employee development strategies, and ensuring the firm complies with State and Federal employment laws. Under Erica's leadership, the Employee Services department takes an innovative approach to attract and retain the best and the brightest talent for the firm.
Well-versed in various fields of human resources, Erica is an active member of the Society for Human Resource Management (SHRM), the Central Arkansas Human Resources Association (CAHRA) and the Arkansas Compensation Association (ACA). She is certified in Human Resource Law, Family Medical Leave Act Compliance, and Occupational Safety and Health Administration. Aside from Employee Services, she has been working in the legal field for over 15 years as an executive assistant, senior paralegal and manager of administrative services.
Erica is the proud mother of "Emily Kate the Great." Outside of business hours, she is typically involved in the local music scene or enjoying tacos with friends.